Item from an eBay Auction
Riding White Alligators, by Only a Mother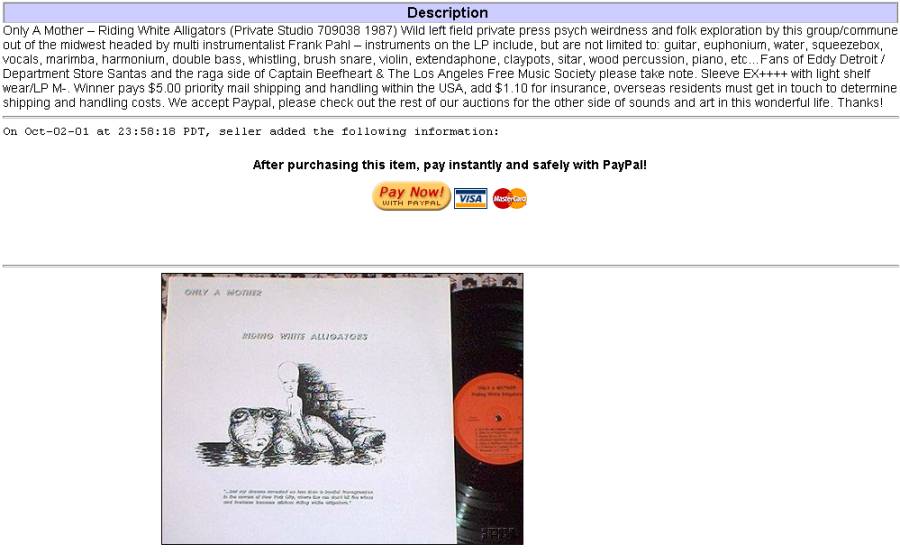 On October 9, 2001, this undoubtedly superb LP sold for no less than $9.99--plus $5.00 shipping--after a frenzied bidding war (two bids were entered). One of the crowning glories of twentieth century music, we're sure. Not that we cared enough to bid on it or anything.